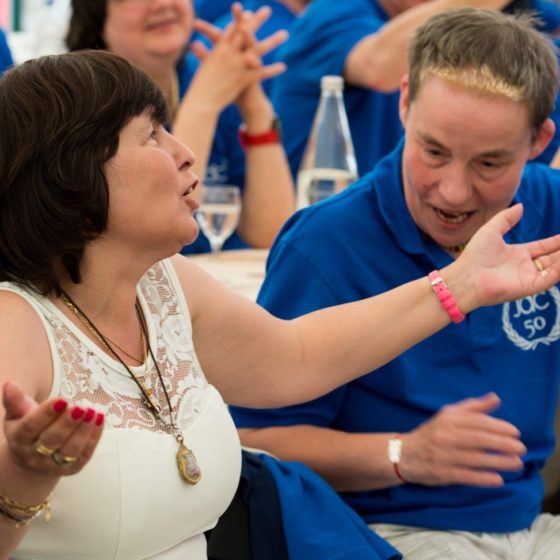 Founded in 1965, the 'Jean Del'Cour' Entreprise de Travail Adapté (ETA) has progressively become an efficient and sustainable company over the years and through its many iterations, finding a way to bring together its social vocation and its financial goals.
Every day, nearly 600 employees demonstrate their efficiency and ambition under the supervision of qualified personnel, both inside and outside the walls of our company, in sectors and services as far-ranging as wrapping and packaging, wiring, machining and welding, maintaining parks and gardens, maintaining social housing and more.
In addition to the "Logistics and Services" division, there is also a "Technical" division, which is very clearly positioned as an innovative structure that is primarily active in the Aeronautics, Defence and Railway sectors. This division includes 'JD'C Innovation', which was founded in 2006, which specialises in producing and marketing parts made from composite materials, which are made from pre-dipped fabrics that have been polymerised in autoclaves.
The company, which is an active contributor to the social economy, collaborates with a wide variety of partners locally and nationally. The JD'C Group also works for large international groups on a daily basis.
We are strategically located at the heart of the Euregio region, close to Liège Airport, the Liège Trilogiport and motorways, and boast numerous production and storage sites in the Plénesses Industrial Zone (Thimister), the Hauts-Sarts Industrial Zone (Herstal & Milmort), the Grâce-Hollogne Industrial Zone and on the site of the Trilogiport (Oupeye).
'Jean Del'Cour' is eager to be an organisation that aligns with the expectations of its clients, so it has ISO 9001 – 14001 – 45001 and EN 9100 certifications for all its technical activities.
The JD'C Group has major human and technical resources and is positioned as one of the key stakeholders in the social economy in Wallonia.
Jean Del'Cour's social commitment
Our workers are socially vulnerable :
• A disability (mental, physical, sensory, psychological)
• A limited level of education or an uneven professional background
To help them, we implement :
• A training plan focused on developing their independence and skills
• Competent and professional supervision
• Individual psycho-social support via the social service on a daily basis